Eileen Joyce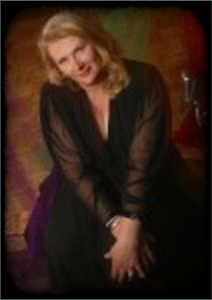 Eileen Joyce has been called Nova Scotia's Lady of The Blues because of her soulful energy enhances her singing, performing and song-writing talents. Eileen has a strong and distinctive voice and together with her band they inspire and have a sophisticated sound in Blues, R&B, Gospel and Jazz.
Eileen?s work has been played on international radio and her CD?s are being sold globally. She has shared the stage with Shirley King (daughter of BB King), and famed singers Jackie Richardson. International songstress Jeri Brown has been a key mentor to help her develop and find her vocal strengths.
She has worked with pianists and composers Woody Woods and David Sereda, to name a few, as well as many other amazing talents local, national and international.
In addition she performed an original piece for the Lieutenant Governor of Nova Scotia for Dutch Mason?s Order of Canada Award and was recognized for her contribution to this prestigious event.
Her creative musical abilities continue to be recognized with various nominations by the East Coast Music Awards (ECMA's) in the past and with her newest release, launched with great success in the heart of Toronto?s live music scene.
She is a member of the renowned Nova Scotia Mass Choir who has been feature on a Vision TV series called Hallelujah. They have also recorded two ECMA award winning CD's and perform the annual Martin Luther King concert and many other main stage performances in Canada and the US.
She was often asked to sing as a soloist in choirs at her Elementary and junior high school. She felt compelled to follow her dream in Toronto as a young adult, where she continued to broaden her musical repertoire, singing on stage for musical theater and with various top 40?s bands. Eileen has found her sound through Soul, R&B, Gospel, Blues and Jazz.
Eileen has unveiled many other skills in her field, being the founder of Atlantic Blues and Jazz Awards and Blues East, cofounder the East Coast Blues Society, and creator of the annual Ladies in Blues concert. She also promotes her craft through numerous Canadian music publications by sharing her vast knowledge and experience.
Ms. Joyce has overcome many obstacles in her musical journey and in life with total perseverance, strong determination and a "can?t keep me down" attitude. Eileen often says "Life is too Short" to waste, therefore she will continue to inspire and share her gifts with her audience.
She shares her love of music and her life with her pianist and cowriter Bill Harvey. Eileen Joyce will always have a dedication in her heart for those who have impacted and forever changed her life and are gone too soon.
The Band
Bill Harvey - Piano
- - - - - - - -
Born and raised in small town Newfoundland, Bill began his piano studies at 7 years old and by the age of 12 he was wowing audiences with his performances of ragtime piano classics as well as playing Church organ. By 17 he had completed grade 10 at the Royal Conservatory of Music with first class honours in classical piano. Praised by many as "a natural", Bill?s first love was always for improvising vintage jazz, blues, and popular music spanning the last century. While studying sciences at Acadia University he was a featured soloist in big bands and jazz combos and also studied pipe organ with a master organist. He performed frequently as a solo artist at various functions in Nova Scotia and then regularly at hotels and piano bars in St. John?s to help pay his way through medical school. After teaming up with Eileen Joyce, Bill played throughout the Maritimes in various venues including the Atlantic Jazz Festival, a 2003 ECMA showcase, and the acclaimed annual show Ladies in Blue since 1998.
Co-writing on the last 3 cd?s of Eileen Joyce, Bill is also a composer and currently pursueing TV and film placement of his original instrumentals.
Kenny MacKay - Saxophone
- - - - - - - -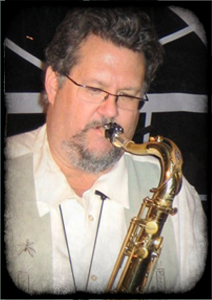 'Diverse' is the word best used to describe Ken's musical background. A native of Truro, NS, the list of his professional credits is impressive. Frankie Valli and the Four Seasons, Regis Philbin, Max Weinberg (E Street Band), Mary Wilson (Supremes) the Temptations and jazz/blues guitarist Robben Ford are just a few of the artists Ken has performed with. Locally he performs with Scott on the Rocks, The Swell Guys, The Back Alley Big Band, John Gracie and Vintage Vegas and Brett Ryan. Ken's ability to play a variety of musical styles combined with his rollicking personality has established him as one of the most exciting sax players in Eastern Canada.
Chris Churchhill - Bass
- - - - - - - -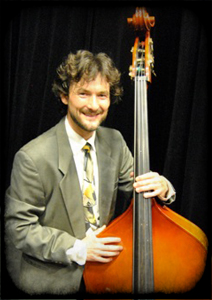 Bruce Timmons - Guitar
- - - - - - - -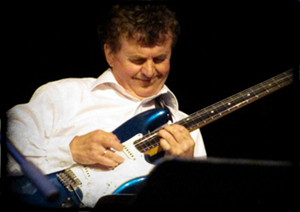 Steve Preeper - Drums
- - - - - - - -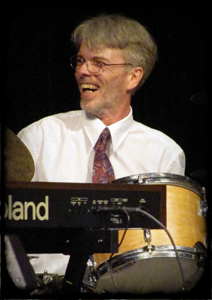 Back to Top
Copyright © 2010 · Eileen Joyce Harvey